Niihau shells make beautiful earrings whether it be dangles, posts or clips.  Use your imagination and love of color to design a special pair!

Daisy style earrings made with the momi shells and kahealani shells to add color.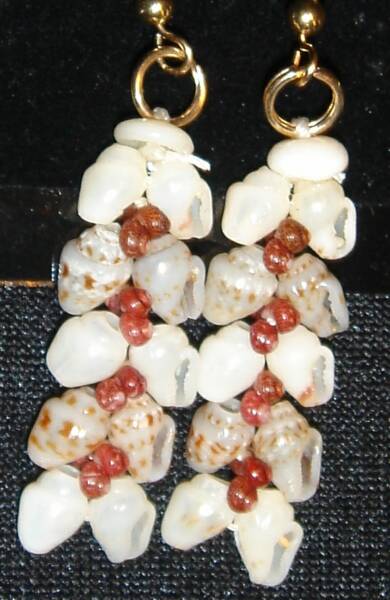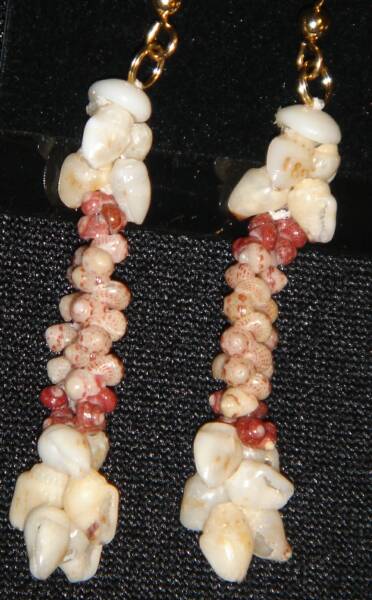 Heliconia strung with momi shells and red kahealani

Kipona Earrings with pink and red kahealani shells.

This page was last updated: August 21, 2020